Dear Seeker, Change Agent, Friend . . .
If you could spend a day in nature discovering how to make good things happen without exhausting yourself and others, would you do it? what if one of your teachers was a horse?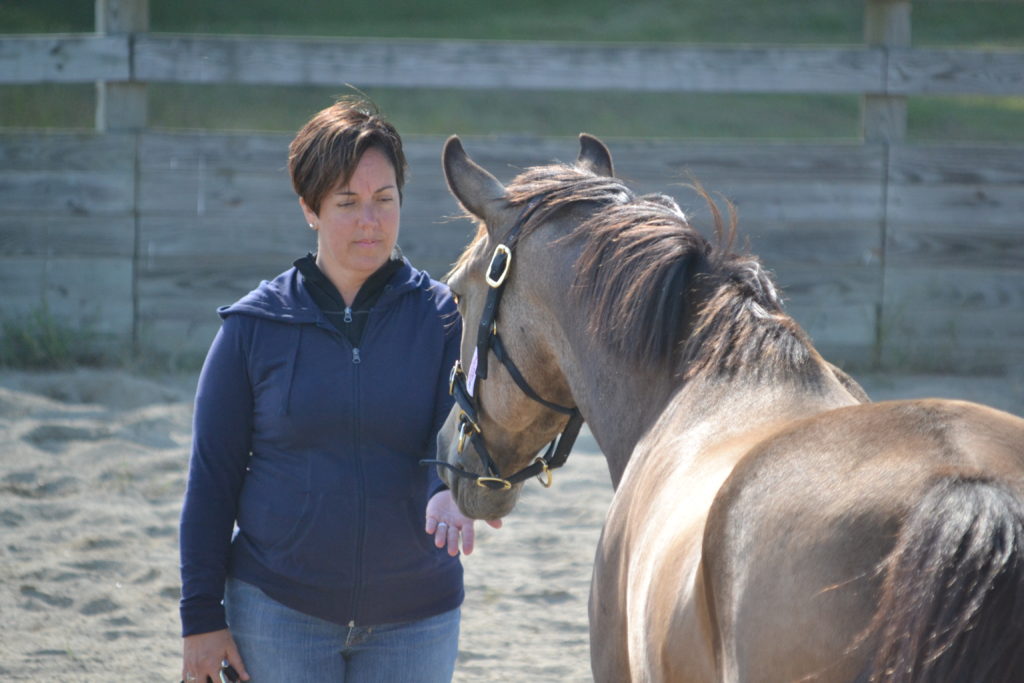 People with a Purpose Equus™ workshop
Saturday, May 27, 2017
9:00am – 4:00 pm
Westminster, MD (directions given upon registration), 40 minutes from Baltimore
$800 single or $1500 for a pair ($100 discount bring a friend)
Limit: 6 participants, an intimate group
Return  to your senses
Rest  in nature and feel your feelings (they won't hurt you, and they need air)
Refresh your vision . . . then communicate it clearly to others
Rediscover your true leadership skills
Recommit to self-care . . . so you can change the world
"Everything is changing and I need to adapt."
"I feel like my vision has drifted.  I need to get centered and focused again."
"Help me release this loss so I can get on with my life."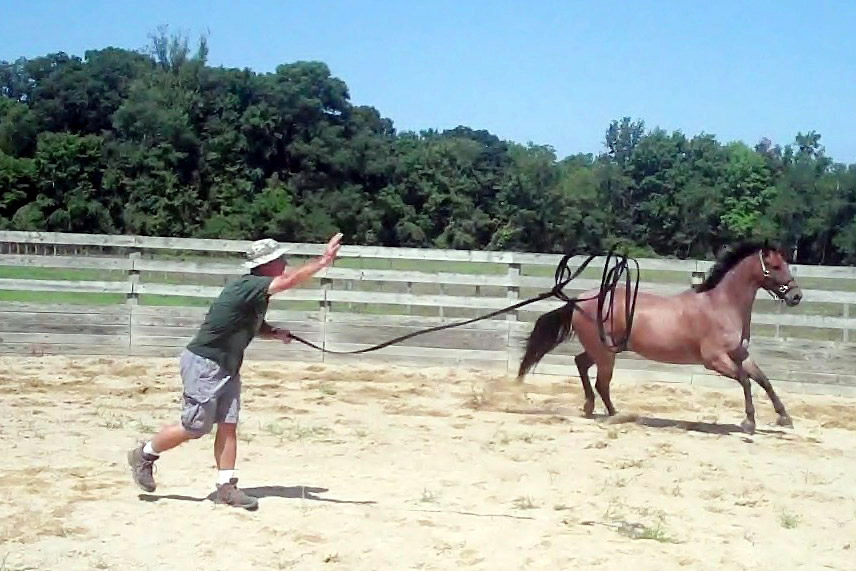 WHO: Catalysts, adventurers, and anyone going through big change.  Are you a seeker considering major changes in your life or career? An academic pursuing a bold vision? A parent or caregiver feeling the weight of a long winter? A coach or therapist seeking new ways to serve your clients? Anyone needing a sense of renewal?
WHAT: Un-mounted exercises with gentle horses.  Your Equus™ Coach will help you to . . .
Get still. Reconnect to passion and purpose
Get specific about what you want
Get clear about what's in your way
Get reconnected to your own authentic leadership style
Get creative in communicating your vision to a 1,200 pound animal
Get together with others to herd your horse through obstacles with easy teamwork
Get coached and supported every step of the way
Get takeaways. Homework helps you practice and sustain positive change.
There's no riding at the workshop and no prior horse experience is necessary.
Register and pay via PayPal here: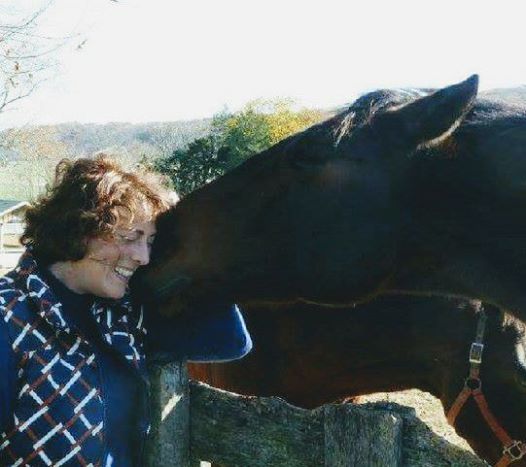 INVESTMENT INCLUDES: Workshop and learning materials; individualized coaching; video of one coaching experience; fresh catered snacks and lunch; and horses, lots of horses! Dive into this unique, lasting learning experience with like-minded souls.
BRING, WEAR: Wear casual, seasonal clothes like jeans. Bring layers that you don't mind getting dusty or dirty. Comfortable, CLOSED-TOED shoes such as tennis shoes or light boots are required. No open-toed shoes! A hat, sunglasses, and sunscreen are recommended as most exercises are outdoors.  A shaded area will be provided for your comfort.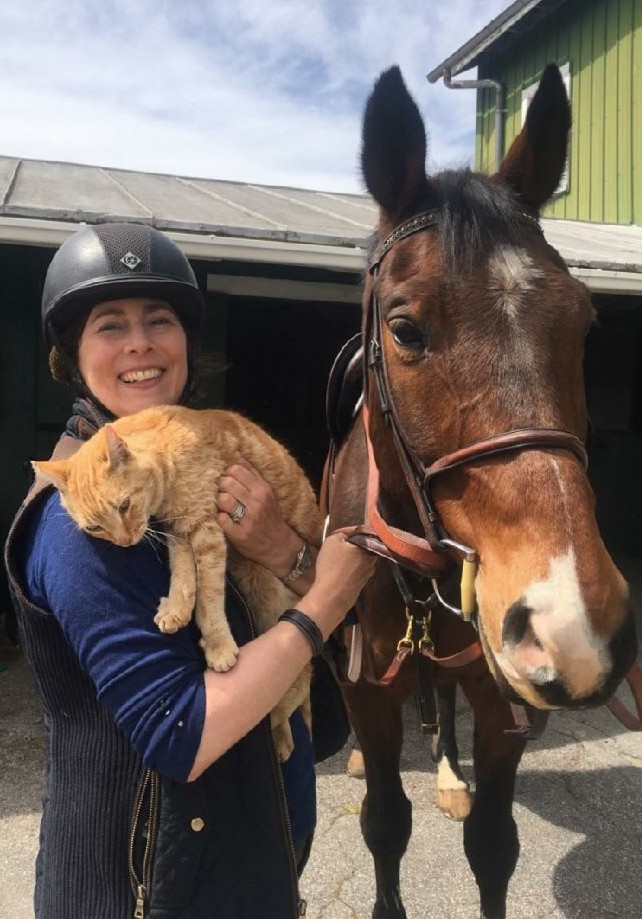 YOUR COACH
Beth Herman, Principal, EBH Consulting LLC, is a Certified Martha Beck Coach, Certified Equus™ Coach and Master Facilitator-in-training with the Koelle Institute.  In her consulting and executive coaching work, she serves high achievers seeking to flourish through challenge and change. Working with corporations, higher education, and private individuals, Beth helps people clarify their purpose and gain new insights about themselves and others for peaceful, powerful results. A hunter/jumper equestrian for life, she has written award-winning personal essays for Equus magazine and is blessed to own a seasoned Hanoverian jumper named Avraham "Abe."
"My first performance review – in 1986 – said 'cares too much, tries too hard.' That still happens, but Equus Coaching™ has taught me how to quiet my mind, to relax, and to stay present so I can find and express what I really want. Receiving 1,100 pounds of kind, honest feedback fro a horse is a powerful way to try new things." –EBH
Welcome to the herd.