Consulting and Training
David G. Brailow, Ph.D.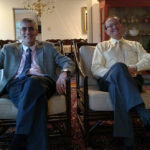 "Beth Herman's greatest strengths as a strategic planning facilitator are her deep understanding of academic culture, her superb listening skills, her organizational know-how, and her ability to synthesize large amounts of diffuse feedback into clear statements.  But none of that quite captures the magic she brings to workshops and other sessions through her ability to win the trust of participants and to elicit powerful contributions.  She inspired confidence in the process and excitement about the results."
David G. Brailow, Ph.D.
Vice President for Academic Affairs and Dean of the College, Franklin College, Franklin IN
Laurence Kaptain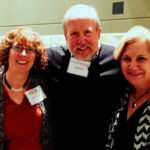 "As a new dean, I came to lead an academic unit that, like many large organizations, had faced leadership turnover and slippage in organizational identity and self-confidence. Beth Herman's highly effective facilitation helped us to reimagine the mission and values for my College of over 1200 students.
"Beth is a professional in every sense of the word. She understands academic culture, yet she provides a refreshing context that allows us to move forward in new ways. I highly recommend her to organizations that have the desire learn more about themselves. She can lead you on a planning process that will fully engage the internal unit and generate highly useful quantitative and qualitative data, while inspiring a broad range of stakeholders to new commitment."
Laurence Kaptain
Dean, College of Arts & Media, U of Colorado Denver
Tim Garner, Ph.D.
"Beth Herman contributed to our strategic planning efforts a deep mastery of group facilitation and a nuanced understanding of higher education. She inspired us to communicate authentically and challenged us to see ourselves more clearly both individually and collectively. We owe a great debt of gratitude to her for the meaningful difference she has made in the life of our campus community."
Tim Garner, Ph.D.
Interim VP for Enrollment and Marketing, Franklin College
William B. "Brodie" Remington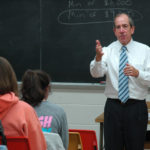 "My staff of 150 at the University of Maryland was completing a $1 billion campaign in the face of a slow economy, reduced budgets, and leadership change. I engaged Beth Herman to support their morale, growth, and productivity. Her programs are different from any training investment we have ever made, and the value goes beyond her extensive advancement experience. Beth gets everyone involved in exercises that reflect the reality of our donors and campus. She listens to our people and involves them so the learning really sticks."
William B. "Brodie" Remington
Vice President for Development, Stevens Institute of Technology (2014-); formerly Vice President for University Relations, University of Maryland College Park (through 2012)
Workshops and Retreats
Justin McArthur, MBBS, MPH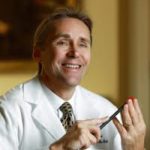 "Beth Herman facilitated a retreat for our development team focused on communication and emotional intelligence that was eye-opening, instructive, and really helped us gel as a team."
Justin McArthur, MBBS, MPH
Director, Department of Neurology and Brain Science, Johns Hopkins University
Susan Resneck Pierce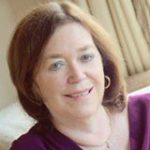 "Beth is a quintessential pro who cares deeply about what she does. When I became President of the University of Puget Sound in 1992, I had secured a number of grants but had very little experience asking individuals for gifts. Over the next decade, Beth and I together met with many donors across the country who, I am happy to report, gave generously. I don't exaggerate when I say that Beth Herman taught me everything I needed to know to become an effective fundraiser with individual donors. In recent years, as President of SRP Consulting, I have recommended that a number of presidents whom I advise retain Beth as a fundraising consultant. In every instance, they have been appreciative of and even energized by her work with them and their colleagues."
Susan Resneck Pierce
President Emerita, University of Puget Sound; President, SRP Consulting; author of On Being Presidential: A Guide for College and University Leaders (Jossey-Bass 2011) and of Governance Reconsidered: How Boards, Presidents, Administrators, and Faculty Can Help Their Colleges Thrive (Jossey-Bass, 2014)
Barbara G. Head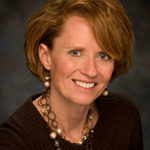 "Beth brings insight, compassion, humor and wise counsel to solve challenges and move the fund raising needle. Her unique brand of authentic communication and razor sharp focus on client needs make her an irreplaceable asset."
Barbara G. Head
Senior Director of Development, KU Endowment Association
Equus Coaching
All coaching client identities are confidential; testimonials used with permission.
University of Maryland medical students respond to their class on Horses as Healers presented by EBH Equus Coaching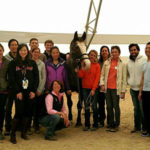 "Superior. I absolutely loved Equus Coaching. I had no idea how much horses could pick up on; I was amazed to experience the biofeedback provided by the horse. Very cool to learn about this type of therapy and how it can help patients."
University of Maryland medical students respond to their class on Horses as Healers presented by EBH Equus Coaching
Josh Merchant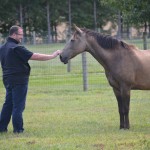 "Equus coaching ignites the growth process. A year later, I'm still gleaning from it. I learned so much about how the energy I put out effects those around me. You should make it a process: start with a workshop, practice what you've learned, and come back to part 2 six months or a year later to see the difference in your approach."
Josh Merchant
Sharon Keys Seal
"Working in the round pen with powerful Thoroughbred horses is pretty eye-opening! You can learn a lot about yourself from how the horse responds to you. And, observing the ways you interpret the horse's feedback is also interesting and revealing. Thanks to Equus Coaching, I now have a better sense of how I subtly hold back some of my power…and how to use it to better effect."
Sharon Keys Seal
Executive Coach, Coaching Concepts
Lynn Jacobson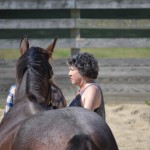 "We all seem programmed to tell ourselves the same childhood story over and over again. Mine was that there was something wrong with me that I needed to fix. Working with horses and well-trained Equus Coaches, I asked myself, 'What if there's nothing wrong with me?' I saw that there isn't anything wrong with me, I'm just trying every day to be my best. Now I'm more open to new possibilities, living less in the past and future, more in the present. More just BEING. Like a horse."
Lynn Jacobson
Peace*Power*Ease*Impact*EQUUS 9/13
Kim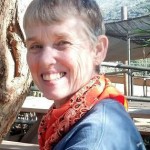 In the round pen, the horse seemed to be reflecting my lack of commitment to my decisions. Beth's crystal clear coaching helped me to regroup inside my head and heart so I was able to set a boundary and stick with it. She helped me see in the moment how I reach forward to make sure others are OK instead of just deciding and letting it be–and how I give way and back up after setting a boundary, which is giving up my truth. I learned to speak to myself in a direct and concise manner so I could convey my wishes to the horse. I will use this every day in my life."
Kim
Two-time Equus client
Heather C.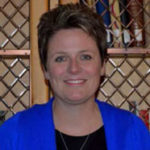 "Initially, I was hesitant and skeptical. I wasn't sure what a horse could teach me. Learning that my energy (and my mind) effect the environment around me was eye-opening. I have already been applying and practicing what I learned, working inside and outside the office to control my energy. When I want to defuse a situation, I have dropped my own energy to help others do the same, and it has worked! It was the poignant questions from the coach that helped me understand what I was really trying to accomplish and the best ways to do them. I have already said to friends and colleagues that you have to experience [Equus Coaching] to believe it. You come away with a clearer understanding of yourself, which helps in your personal and professional life."
Heather C.
Executive Coaching
All coaching client identities are confidential; testimonials used with permission.
Kristine Zeigler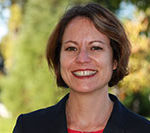 "Beth is a skilled listener. She understands the mounting pressure on advancement leaders. She knows how philanthropy can create a sense of purpose and pride. Beth also sees that our profession can also have a dark side, namely stress, self-doubt and ultimately, burnout.
"In 2012, I took on a role that pushed me so far out of my comfort zone that I was not sure if I could do it well. Beth taught me how to get calm, how to accept myself as the student that I am, and how to lead my team. Always, she asks that I question my own limiting stories, some of which can be funny. For example, I often believe that I need to know how to do everything—and that I will look stupid if I do not. But how is that possible? It looks crazy on the page, but this thought had a constricting hold on my imagination. Now, I can spot the story and put it in its place, all thanks to what I've learned in coaching with Beth."
Kristine Zeigler
Director of Philanthropy, The Nature Conservancy, California Chapter
Terry
"A new VP runs short on sleep. On one hand, your president's and board's confidence are an accelerant. You're giddy with possibility, walking on air. But it can be a challenge to lead a staff so deeply rooted in the past—especially when you and your family are adjusting to a whole new culture and climate. Beth helps me find practical ways to nurture my own power so that I can give my best, where it counts, without burning out."
Terry
V.P. for Development and Alumni Relations
Angela
"Our large, decentralized university has been hit hard by the recession. I can't offer financial incentives, and my development directors serve two masters, so I've found it hard to hold them accountable to meeting their performance metrics. I needed to learn to inspire others to do their best. Beth has helped me understand how to flex my style without sacrificing high standards in order to become a more trusted and effective leader. Thanks to the University's investment in me, I'm managing myself better and seeing new options for working with my team."
Angela
Campaign Director
Advancement Team Power Pack participant 2012
"I expected our coaching calls to center on donor strategies. We discussed that effectively in great detail, but our talks brought a deeper and more introspective discussion about what it takes to be a really great major gift officer. I often find myself in an "aha moment" that can be credited to Beth and our work together. I have learned that my potential is limited only by my willingness to embrace the characteristics that make me unique and learn what makes others unique."
Advancement Team Power Pack participant 2012
Rose M.
"I did not know what to expect from leadership coaching but I found the result to be outstanding. I'm more focused on major priorities and relationships–and generally more productive and happy. If you get the chance to do a 360 with Beth, you are a lucky person. Enjoy the experience!"
Rose M.
Director of development