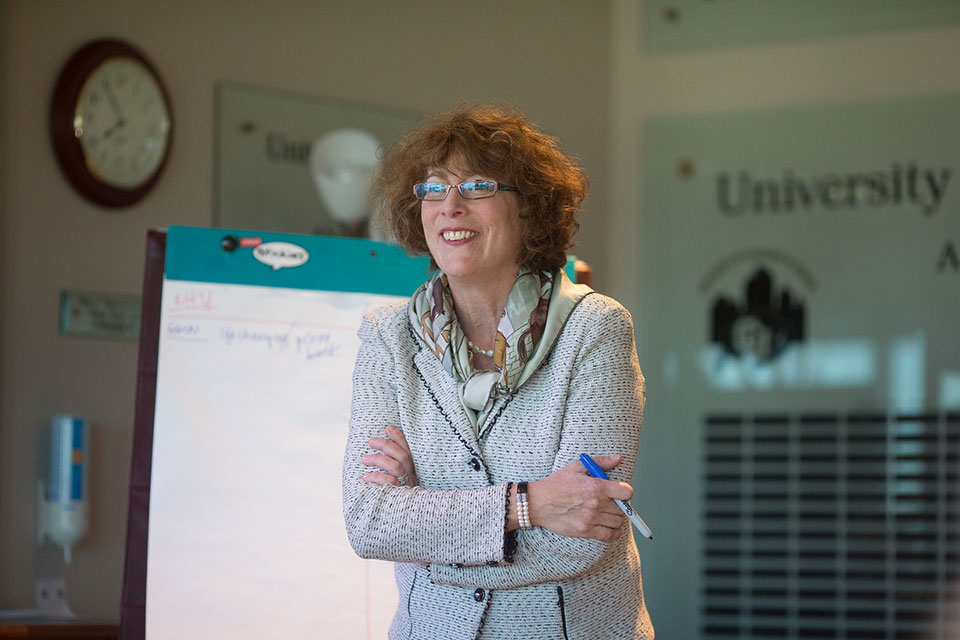 How successfully—and joyfully—do your president, advancement professionals, and volunteers attract large gifts to your organization?

 

Do you know why?

What would be possible if your team trusted each other and knew their strengths and values?

How much better could our board function if they refreshed their focus and understood more about inspiring philanthropy?

What else do you and your treasured colleagues yearn to learn?
Based upon careful scoping conversations with leaders and participants, EBH Consulting LLC designs, delivers, and provides follow up support for a wide variety of workshops and retreats. 
---
Recent topics include:
Facilitated action planning for teams of all sizes

Strengths, values, and the behaviors of trust for executive teams

The self-aware leader:

 

learning to lead from the inside out

Coaching for supervisors

Everyone matters:

 

effective performance management
Shared expectations:

 

define mutual expectations between work teams and trustees

Designing your high-ROI advancement program

Are you ready for a campaign?

 

Building your base, paving the way

Whole-hearted large gift fundraising for presidents, deans, trustees, and advancement staff

Supercharged stewardship and the language of donor emotions

And many more.